Prostate massage London (stimulating the male g-spot)
Time to stimulate the male g-spot
If you are seeking a prostate massage in London then you are in luck. This erotic massage is probably the most intense sensual therapy you can have receive. The masseuse will insert her finger into your anus and gently massage your prostate gland, this is the equivalent of the male g-spot.
As the masseuse does this she will also stroking and massing your penis and testicles with her other hand. This combined stimulation can lead to a orgasmic release which many find hard to put into words.
If you really want to know what it feels like then I suggest you go try one now. 
You will find many ladies who offer prostate massage in London listed below.
Recommended providers to visit



Below is a list of the most reputable and professional prostate massage providers in the city. 
This list is updated every month so make sure you keep coming back to view any new services.
Experience the joys of prostate massage in London
A massage for those guys who like to take their enjoyment to the next level of pleasure. Let a sexy female masseuse gently stroke your prostate for the ultimate orgasmic explosion.
Prostate massage is the art of stimulating the male prostate for pleasure and that pleasure is immense. Some men have concerns that prostate massage reflects on their sexuality but this is not the case.
Prostate massage, sometimes called prostate milking, is a source of extreme sensual satisfaction no matter what your sexual preferences. 
It must be experienced at least once in your life! So why not experience it with us in London?
Time to explore a deeper kind of pleasure
Connoisseurs of sexual pleasure know their prostate is a source of erotic excitement.
In tantric scripts the prostate is regarded as the male G spot and sexual centre. It's been associated with emotional and physical pleasure for thousands of years.
The prostate gland is found in the pelvic floor area behind the genitals. It can be stimulated with pressure through your perineum or internally depending on your preference.
Sensual pleasure from a prostate massage is mind blowing. It can feel very different from traditional sexual experiences.
When most of us were taught about sex, we understood one basic principle: sexual satisfaction for men is delivered through their exterior genitalia, while women achieve it internally.
However it looks like men were sold short with that explanation. However, there is another powerful pleasure centre that exists inside the male body.
Prostate-assisted orgasms aren't as widely known as the penile version. But there is an enthusiastic community of people who have experienced the wildly intense and lengthy orgasms they can deliver.

What to expect in a prostate massage session
A prostate massage is experienced through external or internal stimulation techniques – whatever makes you feel comfortable is best. Most trained masseuses understand how to carry out a memorable prostate massage for first timer or men with more experience. You'll be in safe hands. 
A prostate massage begins with relaxation, massage and unwinding your body so it's prepared to receive ultimate pleasure. When you're ready the massage will begin.
Oils, gentle strokes, and light pressure are used to gradually build up your excitement. It will feel different to traditional sensual experiences – but that difference is what makes it good.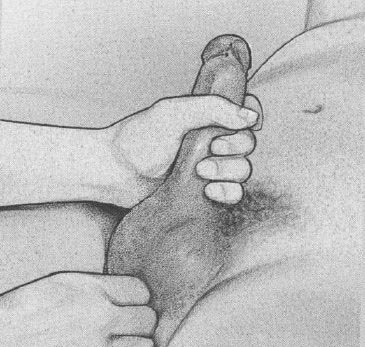 The sensual pleasures of a prostate massage will de-stress and relax your mind so you can carry out everyday life without overwhelming tensions.
It also has a number of physical health benefits too…
1. Remove bad toxins from the body
Prostatisis is medical condition caused by a build up of toxins in the prostate gland. It can cause ejaculation issues, problems with bladder control and difficulties with your pelvic floor.
2. Encourage positive blood flow
However massage can release these toxins through your prostatic fluid helping to ensure strong circulation, rich blood flow and good prostate health. Couples with feeling out of this world prostate massage is a positive step forward for your sexual health.
3. Gain control
Prostate massage may also help men build up a level of control over release through indirect stimulation. Men experiencing difficulties lasting in bed may find prostate massage helps them gain control and improve their sex lives. 
A prostate massage in London brings pleasure to the mind and body. If you've never experienced the delight before, we strongly advise to go try one this week.
How much does this session cost?
Most providers charge between £120 to £150 for 1 hour.